Antibodies, Assay Kits, Biology Cells, cDNA, Clia Kits, Culture Cells, Devices, DNA, DNA Templates, DNA Testing, E coli, EIA, EIA electrophoresis, Elisa Kits, Enzymes, Exosomes, Gels, Medium & Serums, Panel, Particles, Pcr Kits, Percp, peroxidase, plex, Positive, precipitation, Premix, Preps, primers, profiling, Pure, Purification, purified, Rabbit, Reagents, Real-time, Recombinant, Recombinant Proteins, Rhesus, RNA, Test Kits, Vector & Virus, Western Blot
Intrabodies targeting human papillomavirus 16 E6 and E7 oncoproteins for therapy of established HPV-associated tumors
The oncogenic exercise of the excessive danger human papillomavirus kind 16 (HPV16) is totally depending on the E6 and E7 viral oncoproteins produced throughout viral an infection. The oncoproteins intervene with mobile homeostasis by selling proliferation, inhibiting apoptosis and blocking epithelial differentiation, driving the contaminated cells in direction of neoplastic development.
The causal relationship between expression of E6/E7 and mobile transformation permits inhibiting the oncogenic course of by hindering the exercise of the 2 oncoproteins. We beforehand developed and characterised some antibodies in single-chain format (scFvs) towards the HPV16 E6 and E7 proteins, and demonstrated each in vitro and in vivo their antitumor exercise consisting of protecting efficacy towards tumor development of HPV16-positive cells.
Envisioning scientific software of one of the best characterised anti-HPV16 E6 and -HPV16 E7 scFvs, we verified their exercise within the therapeutic setting, on already implanted tumors. Recombinant plasmids expressing the anti-HPV16 E6 scFvI7 with nuclear concentrating on sequence
the anti-HPV16 E7 scFv43M2 with endoplasmic reticulum concentrating on sequence had been delivered by injection adopted by electroporation to 3 totally different preclinical fashions utilizing C57/BL6 mice, and their impact on tumor development was investigated.
Within the first mannequin, the HPV16+ TC-1 Luc cells had been used to implant tumors in mice, and tumor development was measured by luciferase exercise; within the second mannequin, a fourfold variety of TC-1 cells was used to acquire extra aggressively rising tumors; within the third mannequin, the HPV16+ C3 cells the place used to rise tumors in mice.
 We confirmed that each the anti-HPV16 E6 and HPV16 E7 scFvs examined had been efficacious in delaying tumor development within the three experimental fashions and that their antitumor exercise appears to depend on driving tumor cells in direction of the apoptotic pathway.
Based mostly on our examine, two scFvs have been recognized that would signify a secure and efficient remedy for the remedy of HPV16-associated lesions. The mechanism underlying the scFv effectiveness seems to be main cells in direction of demise by apoptosis. Moreover, the validity of electroporation, a technique allowed for human remedy, to ship scFvs to tumors was confirmed.
Inhibition of kinase IKKβ suppresses mobile abnormalities induced by the human papillomavirus oncoprotein HPV 18E6
Human papillomavirus (HPV) is the main reason for cervical most cancers and has been implicated in a number of different most cancers varieties together with vaginal, vulvar, penile, and oropharyngeal cancers. Regardless of the latest availability of a vaccine, there are nonetheless over 310,000 deaths every year worldwide.
Present therapies for HPV-mediated cancers present restricted efficacy, and would profit from improved understanding of illness mechanisms. Lately, we developed a Drosophila 'HPV 18 E6' mannequin that displayed lack of mobile morphology and polarity, junctional disorganization, and degradation of the main E6 goal Magi; we additional supplied proof that mechanisms underlying HPV E6-induced mobile abnormalities are conserved between people and flies.
Right here, we report a practical genetic display screen of the Drosophila kinome that recognized IKK[Formula: see text]-a regulator of NF-κB-as an enhancer of E6-induced mobile defects. We show that inhibition of IKK[Formula: see text] reduces Magi degradation and that this impact correlates with hyperphosphorylation of E6. Additional, the discount in IKK[Formula: see text] suppressed the mobile transformation brought on by the cooperative motion of HPVE6 and the oncogenic Ras.
Lastly, we show that the interplay between IKK[Formula: see text] and E6 is conserved in human cells: inhibition of IKK[Formula: see text] blocked the expansion of cervical most cancers cells, suggesting that IKK[Formula: see text] might function a novel therapeutic goal for HPV-mediated cancers.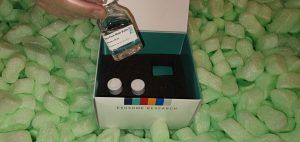 Marek's illness virus Meq oncoprotein interacts with rooster HDAC 1 and a pair of and mediates their degradation by way of proteasome dependent pathway
Marek's illness virus (MDV) encodes a basic-leucine zipper (BZIP) protein, Meq, which is taken into account the main MDV oncoprotein. It has been reported that the oncogenicity of Meq is related to its interplay with C-terminal binding protein 1 (CtBP), which can also be an interplay associate of Epstein-Barr virus encoded EBNA3A and EBNA3C oncoproteins.
Since each EBNA3C and CtBP work together with histone deacetylase 1 (HDAC1) and HDAC2, we examined whether or not Meq shares this interplay with rooster HDAC1 (chHDAC1) and chHDAC2. Utilizing confocal microscopy evaluation, we present that Meq co-localizes with chHDAC1 and chHDAC2 within the nuclei of MDV lymphoblastoid tumor cells. As well as, immunoprecipitation assays show that Meq interacts with chHDAC1 and chHDAC2 in transfected cells and MDV lymphoblastoid tumor cells.
Utilizing deletion mutants, interplay domains had been mapped to the N-terminal dimerization area of chHDAC1 and chHDAC2, and the BZIP area of Meq. Our outcomes additional show that this interplay mediates the degradation of chHDAC1 and chHDAC2 by way of the proteasome dependent pathway. As well as, our outcomes present that Meq additionally induces the discount of worldwide ubiquitinated proteins via a proteasome dependent pathway. In conclusion, our outcomes present proof that Meq interacts with chHDAC1 and chHDAC2, and induces their proteasome dependent degradation.
Human papillomaviruses (HPVs) trigger mobile hyperproliferation-associated abnormalities together with cervical most cancers. The HPV genome encodes two main viral oncoproteins, E6 and E7, which recruit varied host proteins by direct interplay for proteasomal degradation. Lately, we reported the construction of HPV18 E7 conserved area 3 (CR3) sure to the protein tyrosine phosphatase (PTP) area of PTPN14, a well-defined tumor suppressor, and located that this intermolecular interplay performs a key function in E7-driven transformation and tumorigenesis.